Peking Duck is a famous duck dish from Beijing that has been prepared since the imperial era. The meat is prized for its thin, crisp skin, with authentic versions of the dish serving mostly the skin and little meat, sliced in front of the diners by the cook. Ducks bred specially for the dish are slaughtered after 65 days and seasoned before being roasted in a closed or hung oven. The meat is eaten with scallion, cucumber and sweet bean sauce with pancakes rolled around the fillings. Sometimes pickled radish is also inside, and other sauces (like hoisin sauce) can be used.
see our tour in Beijing with Peking duck dinner
Classic Beijing 2-Day Tour Package, from $262
The most popular restaurant  specialized in Peking duck is Quanjude, which was founded in 1864 by Yang Quanren (楊全仁).  The name means "a complete gathering of virtues".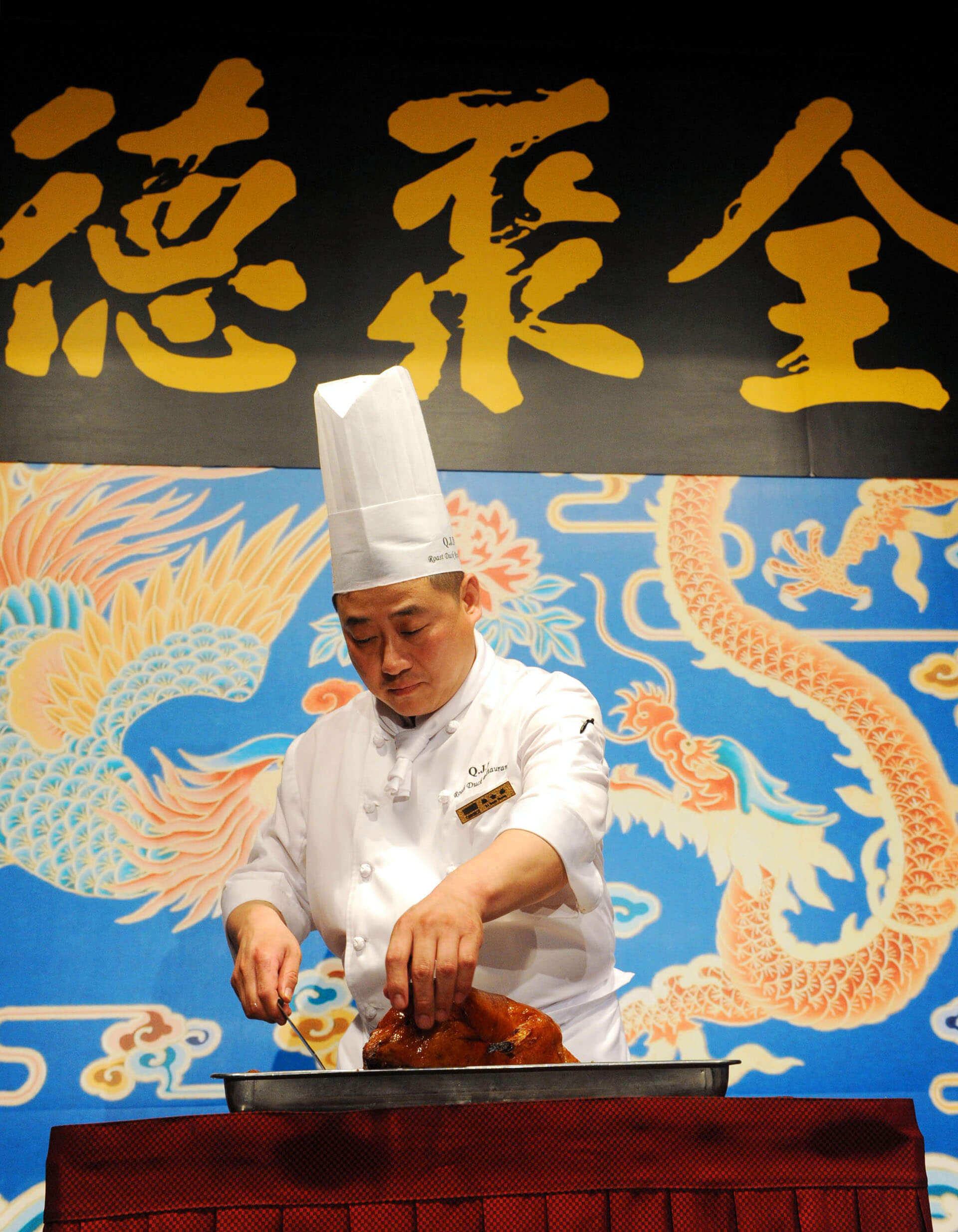 Quanjude is currently top of the pops for Peking Duck but is no longer the only famous chain serving it. Da Dong, named after its chef and founder, is popular among expats and has become famous for its light and healthy twist on Shandong and Beijing foods.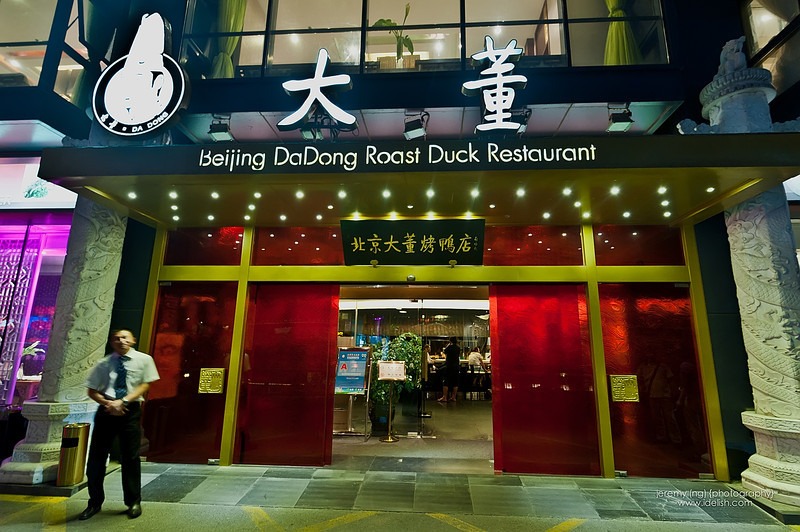 The stylish interior ambience at Dadong Roast Duck Restaurant makes it different from other popular restaurants, like Quanjude and Bianyifang.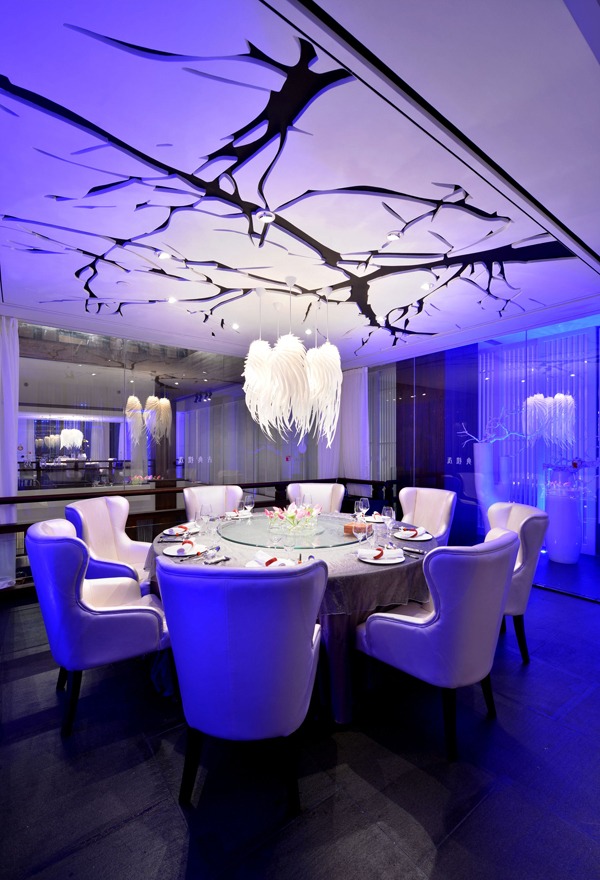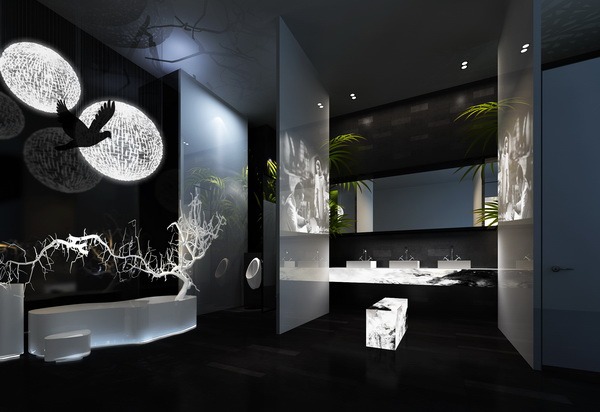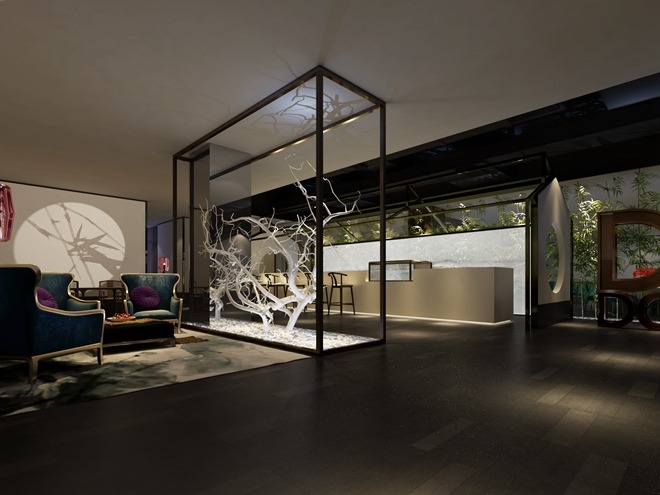 Da Dong's duck is as meltingly succulent as any; it claims to be lower in calories, but it sure doesn't taste like it.  The specialty is a leaner duck;  it only has 17% fat compared to up to 47% for other Peking ducks.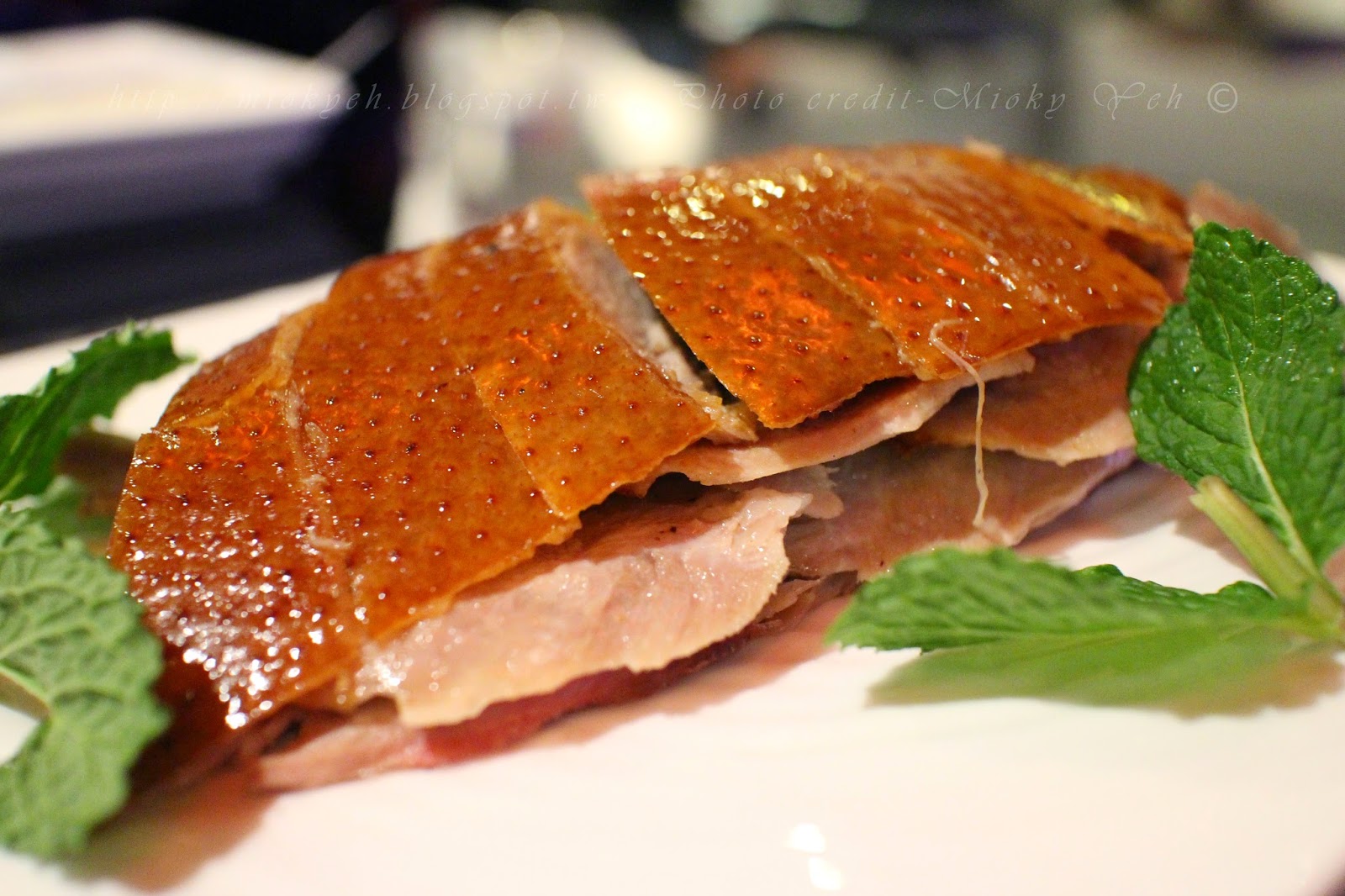 The duck is sliced at your table side.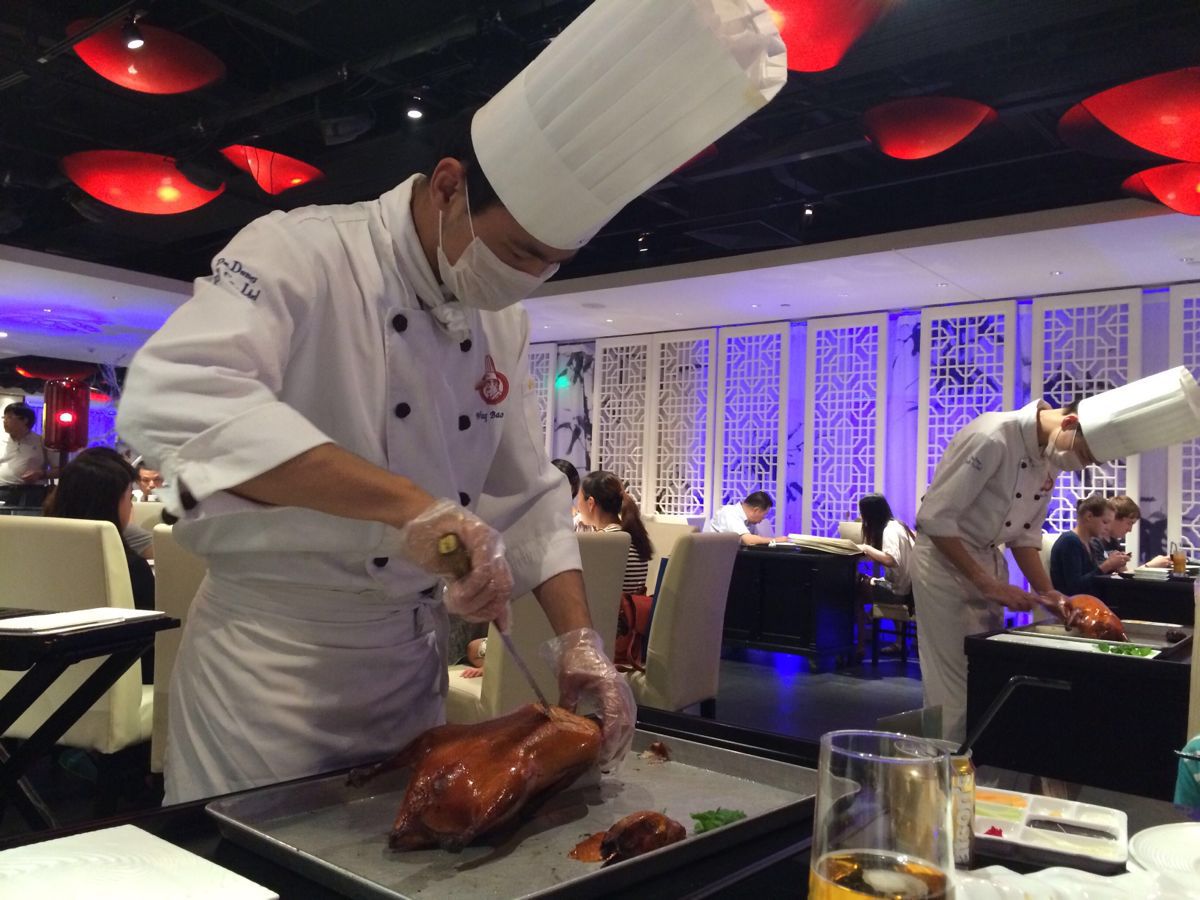 see our tour in Beijing with Peking duck dinner
Classic Beijing 2-Day Tour Package, from $262