Buy train ticket online? 
Read terms and conditions first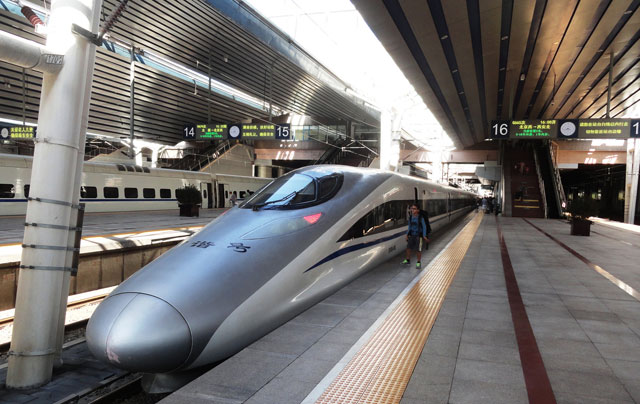 China Mainland Trains
Terms and Condition of China Mainland Trains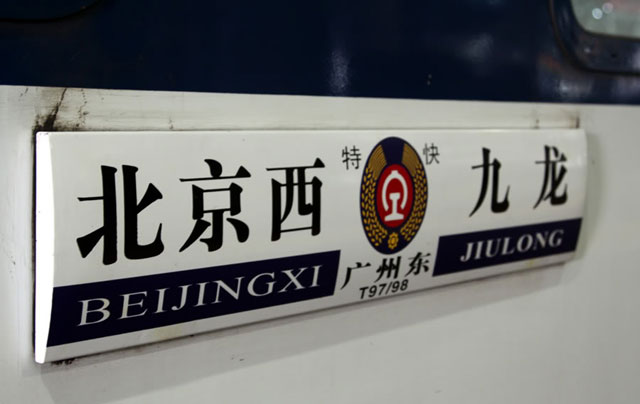 Hong Kong Trains
Terms and Conditions of Hong Kong Trains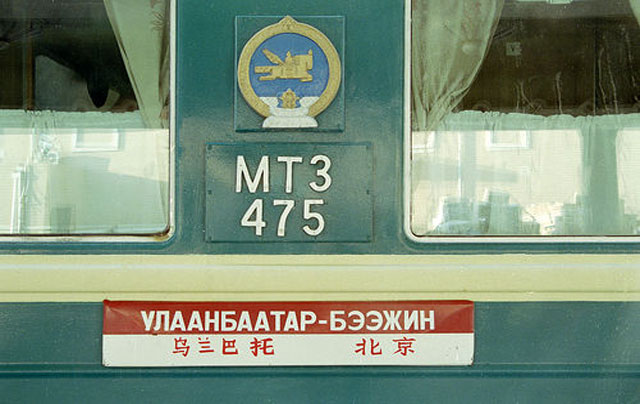 International Trains
Terms and Condition of International Trains
General Terms and Conditions
PLEASE READ THIS. IT CONSTITUTES PART OF YOUR CONTRACT FOR YOUR TRIP AND ANY RELATED SERVICES.
Please thoroughly review these terms and conditions of Chinaticketonline.com, herein referred to as ChinaTicketOnline. The addressee of this notice will be the only recipient of this booking receipt and terms and conditions. It is the sole responsibility of the addressee to inform all other parties traveling of the contents of these terms and conditions. The booking passenger, by accepting this receipt and making payment to ChinaTicketOnline, acknowledges that they have been advised of, reviewed, and hereby accept these terms and conditions and contract for travel related services.
ChinaTicketOnline accepts Visa, MasterCard, American Express, Unionpay, PayPal and WeChat Payment.  ChinaTicketOnline holds reservations until "Deposit Due Date" indicated on your confirmation. If deposit/payment is not received by ChinaTicketOnline on or before the Deposit Due Date, reservations are automatically cancelled. Failure to remit payments on a timely basis will automatically put your booking at risk of cancellation. Please contact us immediately, and in advance of your payment due date, if you will be unable to meet this obligation. Without limitation, Passenger(s) voluntarily hold ChinaTicketOnline harmless for cancellation of any booking for either late payment or declination of a credit card.
Payment Fee applies for bookings made online, bellow are the common fees and charges that are applicable to online transactions.
VISA: 3.5%
MasterCard: 3.5%
AMEX: 3.5%
Unionpay: 3.5%
PayPal: 3.5%
WeChat Payment: 3.5%
ChinaTicketOnline has the right to ask consumers to provide the photocopies of credit card and card holder's passport.
Prices and availability quoted by ChinaTicketOnline are not guaranteed until deposit is fully paid. Pricing and availability may change without notice. Passenger agrees that ChinaTicketOnline is not responsible for any errors or omissions in any quotes, advertisements, including on our website, resulting in inventory, content, or pricing discrepancies nor is ChinaTicketOnline responsible for any errors or omissions that may occur as a result of incorrect information from third parties. Suppliers reserve the right not to honor any published prices that it determines were erroneous due to electronic, printing, or clerical error. You acknowledge this right and agree to hold ChinaTicketOnline harmless for any actions or damages arising from Supplier pricing.
ChinaTicketOnline reserves the right to charge Passenger(s) for any increase in taxes, fees or surcharges (i.e. fuel). Passenger(s) acknowledge this right and agree to pay any such additional taxes, fees, and surcharge.
All cancellations or no-shows are subject to penalties imposed by the supplier.
All cancellations MUST be in writing and sent online at our website or by email to service@chinaticketonline.com. Cancellations sent to any other address will not be processed. Upon making the booking, Passenger(s) hereby accept & acknowledge liability for all cancellation fees imposed by ChinaTicketOnline and the supplier. Cancellations are posted on day that the complete cancellation documents are received by ChinaTicketOnline so long as they are received before 5:00 p.m. Beijing Time on a business day. All other cancellations will be posted on the next business day. Example: If an email is received at 6pm on Saturday – when we are closed – it will NOT be processed until the following Monday morning. Your cancellation will be confirmed via email when processed. The refund will issued back to your credit card or PayPal.
Any alterations by you will be subject to the supplier charges plus the company's administration fees. All alterations MUST be in writing and sent online at our website or by email to service@chinaticketonline.com. Alterations sent to any other address will not be processed. Upon making the booking, Passenger(s) hereby accept & acknowledge liability for all alternation policy imposed by ChinaTicketOnline and the supplier. Cancellations are posted on day that the complete alteration documents are received by ChinaTicketOnline so long as they are received before 5:00 p.m. Beijing Time on a business day. All other cancellations will be posted on the next business day. Your alteration will be confirmed via email when processed.
Passenger(s) assumes sole responsibility to independently confirm all documentation requirements for all passport, visa, vaccination, or other entry and/or travel requirements of each destination. Passenger(s) assumes sole responsibility for, and hereby releases ChinaTicketOnline from any claims or responsibility for any and all damages incurred as a result of Passenger(s) failure to comply with applicable documentation requirements, including but not limited the requirement that all Passengers procure, and have on their person the proper travel documents at all times. ChinaTicketOnline recommends the Passenger(s) consult with the appropriate domestic and foreign governmental agencies for the current document requirements.
Travel insurance protection is Strongly Recommended. As your travel agent, we have a professional responsibility to recommend the purchase of travel protection to protect both you and your vacation. The tour packages ChinaTicketOnline provided includes the travel accident insurance with maximum coverage of 200,000 RMB. The train and flight ticket purchased at our website do not include any insurance.
(a) Travel arrangements excluding packages: In consideration of the fact that ChinaTicketOnline acts only as a booking agent, ChinaTicketOnline has no liability whatsoever for any aspect of the arrangements and, in particular, has no liability for any loss, personal injury or death however incurred. Any claim for damages for injury, illness or death arising from your stay in the accommodation, must be brought against the owner of the accommodation and will be under the jurisdiction of the law of the country in which the accommodation is based.
(b) "Packages": If any part of the package you book with ChinaTicketOnline is not as described and does not reach a reasonable standard, or if you suffer personal injury, illness or death as a result of any improper performance by ChinaTicketOnline of the obligations it owes to you under this contract, ChinaTicketOnline will pay you reasonable compensation taking into account all relevant factors including the invoice price of your package, any steps it was reasonable for you to take to minimise the inconvenience/damage suffered and the extent to which the deficiency or improper performance can have affected your enjoyment of the package. However, this acceptance of liabilities is subject to the following three qualifications :
ChinaTicketOnline will not be liable to pay you any compensation if the deficiency, personal injury, illness or death concerned does not result from any fault on the part of ChinaTicketOnline or its suppliers, but is caused by your own acts and/or omissions, by the acts and/or omissions of a third party (excluding one of ChinaTicketOnline suppliers) or by circumstances which neither ChinaTicketOnline nor its suppliers could have anticipated or avoided even exercising all due care.
(c) Without limitation, consumer(s) assume the risk of, and agree that ChinaTicketOnline is not liable for any damages arising from or related to any act of God or public enemies, arrest, restraints of any government or rulers of people, piracy, war, revolution, extortion, terrorist activity, threatened or actual rebellion, political upheaval, civil unrest, riots, fire, lockouts, explosion, collision, weather conditions, dangers incident to the sea, mechanical or construction failures or difficulties, diseases, local laws, abnormal conditions or developments, closure of airports/seaports/hotels/train stations, carrier or supplier's cancellation of service, carrier or supplier logistical problems, computer problems stranding, food or water poisoning, illness, grounding, perils of the sea, rivers, canals, locks or other waters, perils of navigation of any kind, theft, accident to or from machinery, boilers, or latent defects even though existing at commencement of the trip, desertion or revolt of crew, or lost/damaged/delayed luggage.
a. Persons with Special Needs
It shall be your responsibility to disclose to ChinaTicketOnline any physical or mental condition of a member of his party which may be relevant. ChinaTicketOnline cannot accept liability for the unsuitability of any travel arrangements where the Consumer fails to notify us in writing. ChinaTicketOnline reserves the right to decline to provide travel arrangements for a person with special needs where in ChinaTicketOnline's opinion those arrangements would be inconsistent with those special needs.
b. Documents
You are responsible for checking all travel documentation immediately it is received. If you consider any document to be incorrect or have a query in relation to its contents, you need to notify ChinaTicketOnline of your concern and ChinaTicketOnline shall respond as soon as possible.
c. Cancelled or delayed flights
YOU SHOULD NOTE THAT REIMBURSEMENT OF THE COST OF A FLIGHT THAT FORMS PART OF YOUR PACKAGE IS THE RESPONSIBILITY OF YOUR AIRLINE AND WILL NOT AUTOMATICALLY ENTITLE YOU TO REIMBURSEMENT OF THE COST OF YOUR PACKAGE FROM US, and it will be your own responsibility to make claims under this regulation directly with the Airline concerned.
d. Complaints
If a problem occurs, whilst you are abroad, you must inform the relevant supplier (e.g. hotel, car rental company, airline, railway) immediately so that the matter can be put right. If the supplier cannot resolve the problem to your satisfaction, at the time, you must also contact ChinaTicketOnline'by phone or email, so that ChinaTicketOnline is given the opportunity to help. In the event that a complaint cannot be resolved at the time, you must write within 10 days of your return to ChinaTicketOnline's customer relations manager quoting your original booking reference and giving all relevant information. Failure to take these steps will hinder ChinaTicketOnline ability to resolve the problem and/or investigate it fully and in consequence, any right to compensation you may have will be extinguished or, at the very least, substantially reduced.
The Terms and Conditions may be amended or modified by ChinaTicketOnline at any time without notice. It is therefore essential that you consult the Terms and Conditions prior to making each and every booking, particularly in order to ensure what provisions are in operation in case they have changed since the last time an order was placed by you.
Only those who have accepted the Terms and Conditions and affirmatively indicated their consent to be bound by the Terms and Conditions may make a booking with ChinaTicketOnline. Without this acceptance any order is subject to cancellation at any time.
The failure of ChinaTicketOnline to act with respect to a breach of these Terms and Conditions by you, or others, does not waive its right to act with respect to subsequent or similar breaches. ChinaTicketOnline does not guarantee it will take action against all breaches of this these Terms and Conditions.