Zhujiajiao, a well preserved water town, locates 45 km from the city center of Shanghai. It was a trading hub for the surrounding towns and villages since Ming Dynasty and now it becomes a relaxing and cozy escape from the urban life.
We have a day tour to Zhujiajiao daily. Check now please!
Zhujiajiao, Huangpu River Night Cruise, US$92
A number of artsy bars, cafes , restaurants and shops stand along the canals with at least 36 bridges connecting them together.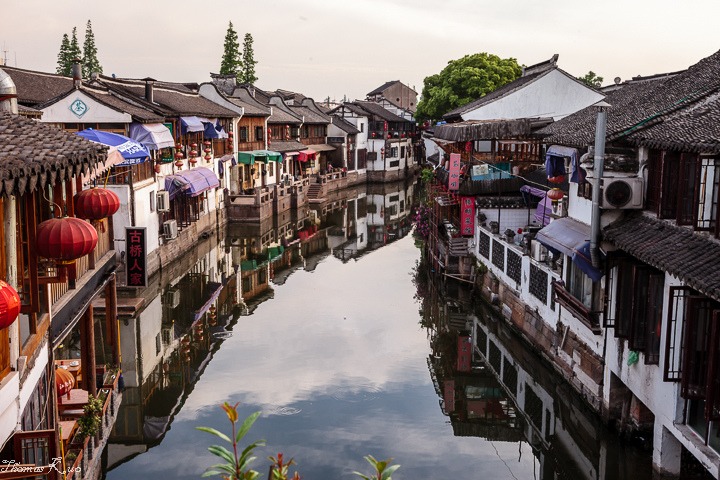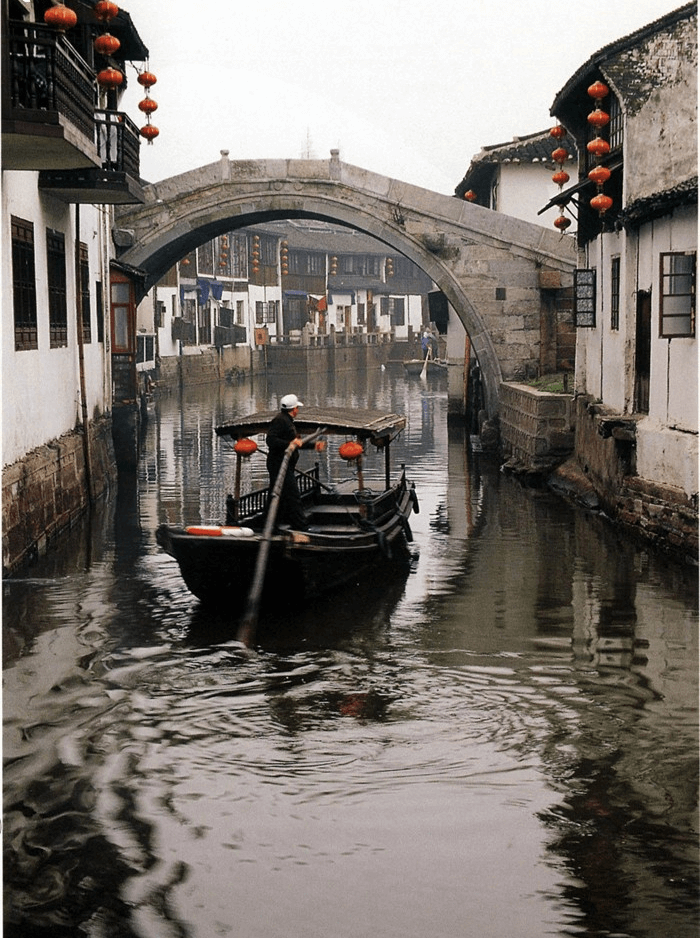 Fangshengqiao (Set Free Bridge) ,the iconic bridge in the town, beautifully lies on the river.  First bulit in 1571 and rebuilt in 1812, the bridge is the place for Chinese people to set fish and turtle free as the traditional Buddhist ritual to protect and liberate lives.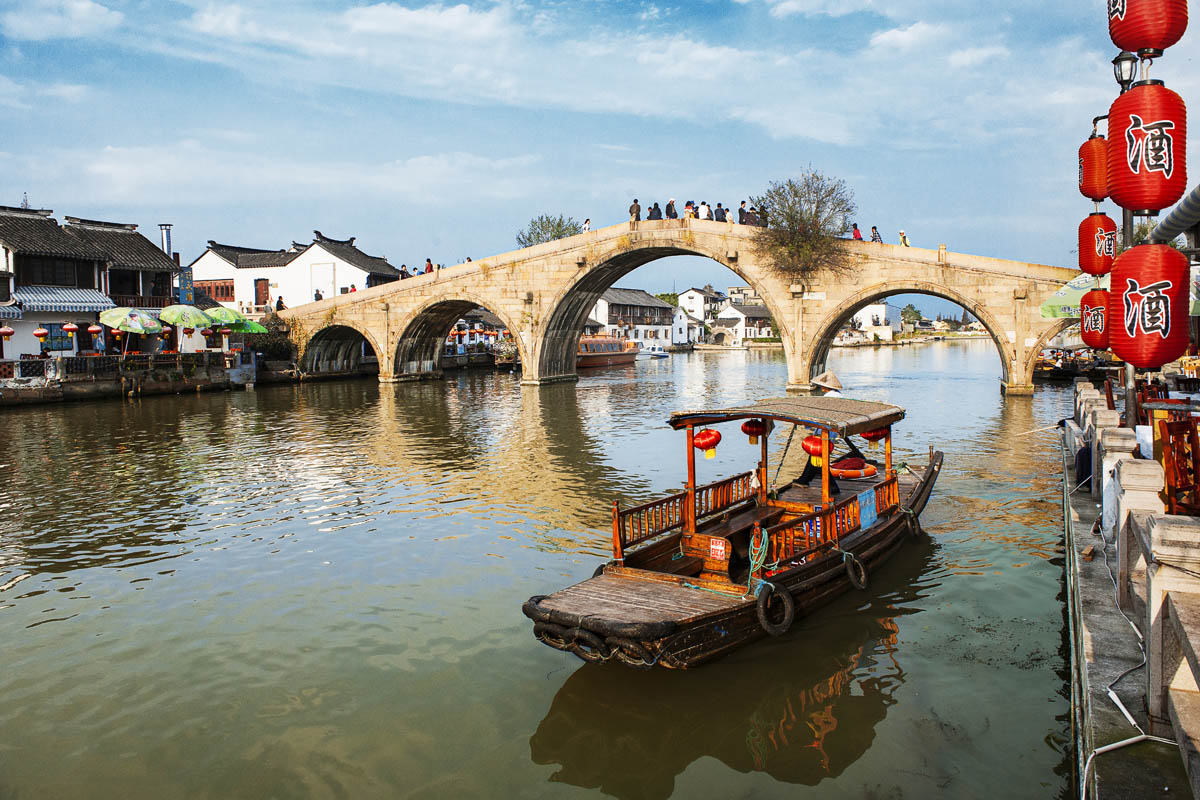 Zarou, the braised pork bound with straw or bamboo leaves, is one of the most famous local dishes of Zhujiajiao. The pork is tied off to prevent the lean meat from detaching off the fat after long time braising. The meat tastes soft and juicy, but not greasy, and it is perfect to be served with white rice.


We have a day tour to Zhujiajiao daily. Check now please!
Zhujiajiao, Huangpu River Night Cruise, US$92